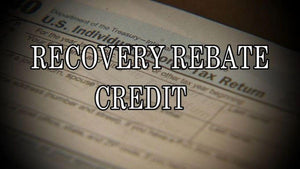 Recovery Rebate For Stimulus Check
Are you missing out on 2 of your Stimulus checks?
Things happen!
But this is in your control.
So have one of our Tax experts help recover your Stimulus Checks.
Keep in mind the max you will be able to get back will be 2 out of 3.
The third will be processed when you file for 2021 with us!
And again if the fee is out of your budget, click Splitit at checkout!